5 November Releases I'm Craving to Devour
*Sipping tea in fancy fashion*
Oh, hello there. I'm so glad you've stumbled upon this! Now, to fatten up that TBR, shall we?
As a lot of people have experienced in their bookish life, books just keep coming out. Which is wonderful for the book-obsessed side of me, but horrible for the um... broke side. So, I've compiled a few books to hopefully help this obsession. And by helping, I mean to push me deeper into the chasm of fictional scenarios that lead me to daydream any and every day.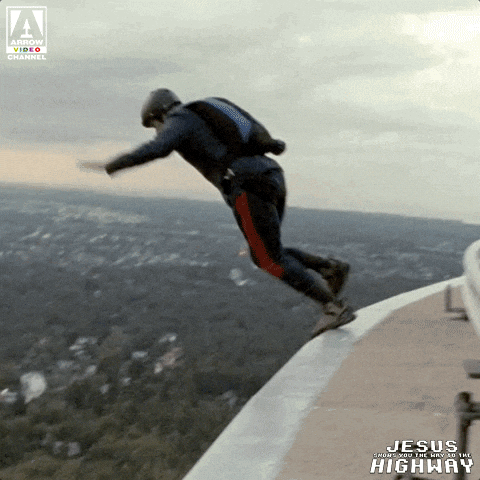 I hope this doesn't ruin any plans for travel in the future-- since maybe we'll both be too under a humongous pile of pre-orders to afford anything, pfft. *I'm literally the nicest*
5 𝙽𝚘𝚟𝚎𝚖𝚋𝚎𝚛 𝚁𝚎𝚕𝚎𝚊𝚜𝚎𝚜 𝙸'𝚖 𝙲𝚛𝚊𝚟𝚒𝚗𝚐 𝚝𝚘 𝙳𝚎𝚟𝚘𝚞𝚛
Basically, me sacrificing my soul to be able to acquire them






1. Dreams Lie Beneath
Synopsis:


Perfect for readers of The Hazel Wood and The Night Circus, this lush and layered story about magic and the captivating power of dreams is delivered with acclaimed author Rebecca Ross's signature exquisite style.
A curse plagues the realm of Azenor—during each new moon, magic flows from the nearby mountain and brings nightmares to life. Only magicians, who serve as territory wardens, stand between people and their worst dreams.
Clementine Madigan is ready to take over as the warden of her small town, but when two magicians challenge her, she is unwittingly drawn into a century-old conflict. She seeks revenge, but as she secretly gets closer to Phelan, one of the handsome young magicians, secrets begin to rise. Clementine must unite with her rival to fight the realm's curse, which seems to be haunting her every turn.
Reasons why I'm willing to throw myself into a lava pit for this book :
Hello, hi, did anyone read that so many compared it to The Cruel Prince?!? Need I say more???

*cough cough* Totally not the mention of the word 'rival'. Pfft, nope.

The cover is gorgeous, I enjoyed The Night Circus. IT HAS MAGIC. Yeah, sign me up for the throwing of myself to a lava pit.


2. Skin of the Sea
Synopsis:
An unforgettable fantasy debut inspired by West African mythology, this is Children of Blood and Bone meets The Little Mermaid, in which a mermaid takes on the gods themselves.
A way to survive.
A way to serve.
A way to save.
Simi prayed to the gods, once. Now she serves them as Mami Wata--a mermaid--collecting the souls of those who die at sea and blessing their journeys back home.
But when a living boy is thrown overboard, Simi does the unthinkable--she saves his life, going against an ancient decree. And punishment awaits those who dare to defy it.
To protect the other Mami Wata, Simi must journey to the Supreme Creator to make amends. But something is amiss. There's the boy she rescued, who knows more than he should. And something is shadowing Simi, something that would rather see her fail. . . .
Danger lurks at every turn, and as Simi draws closer, she must brave vengeful gods, treacherous lands, and legendary creatures. Because if she doesn't, then she risks not only the fate of all Mami Wata, but also the world as she knows it.
Reasons why I'm willing to throw myself into a lava pit for this book :
The Cover could kill me and not only would I thank it, no no. That's too little. I would revive myself, hand it a dagger and point it to the best direction for it to be able to ensure a most painful death of yours truly.

I've always been so incredibly entranced by mermaids and a mermaid who's going to fight with vengeful gods?!? Excuse me, where's the Grammy Award-winning adaptation-- actually no, forget an adaptation.

I literally cannot wait to see how the romance will develop, oh lordy.
3. Starling
Synopsis:
Edward Scissorhands meets When the Moon Was Ours in this enchanting, lushly romantic novel about two teen sisters who fight to protect the mysterious stranger who literally fell from the stars and into their backyard.
Strange things have always happened in the small town of Darling…Yet Delta Wilding and her sister Bee are familiar with the peculiar. Raised by an eccentric father always on the hunt for the spectacular, they're used to following weather patterns that twirl onto strange paths, a car that refuses to play any artist but one, and living in a sentient house with whims of its own. But when a mysterious boy falls from the stars into the woods behind the Wilding sisters' farmhouse, nothing can prepare them for the extraordinary turn their lives are about to take.
Extraordinary, and dangerous.
Starling Rust is not from this world and his presence in the Wilding home brings attention. As the terrified locals, Delta's ex-boyfriend, and the unscrupulous mayor descend onto the Wilding's home, both Delta and her sister go to incredible lengths to protect their mystical visitor--especially as Delta's growing feelings for Starling could prove the greatest risk of all.
Filled with atmospheric prose and lush and vivid descriptions, Starling has the spectacular waiting with every flip of the page.
Reasons why I'm willing to throw myself into a lava pit for this book :
I think the words 'extraordinary' and 'dangerous' have been governing over my life for a few years now, so why not just continue tradition?

A man made of stars. That's it, take my life away and don't bother with taxes.

The fact that my dreams sound like this book doesn't have anything to do with it. Nahhhh
4. Believe Me
Synopsis: (spoilers up ahead! To view, highlight from here on)
The devastatingly romantic fifth novella in the New York Times and USA Today bestselling Shatter Me series, chronicling the events after Imagine Me, the explosive sixth novel.
Juliette and Warner fought hard to take down the Reestablishment once and for all. Life in the aftermath isn't easy, as they and their friends at the Sanctuary work with their limited resources to stabilize the world.
Warner has his sights set on more than just politics. Since he proposed to Juliette two weeks ago, he's been eager to finally marry her, the person he loves more than anything and has endured so much to be with. But with so much chaos around them, it's been nearly impossible for them to have a wedding. And even Juliette has been distracted by everything they need to do.
At long last, Warner and Juliette's future together is within reach, but the world continues to try to pull them apart. Will they finally be able to be happily, officially, together?
Celebrate the tenth anniversary of Tahereh Mafi's bestselling Shatter Me series with Believe Me!
Reasons why I'm willing to throw myself into a lava pit for this book :
Not me, avoiding the last book like a plague and still wanting to read the novella without reading THE LAST BOOK.

I copy-pasted the synopsis, and I'm proudly able to declare that I was not completely spoiled.

WARNER. Come on, did you really think I was not going to obsess over him? When have I ever NOT obsessed over him?
5. Gilded
Synopsis:
Marissa Meyer, #1 New York Times-bestselling author, returns to the fairytale world with this haunting retelling of Rumpelstiltskin.
Long ago cursed by the god of lies, a poor miller's daughter has developed a talent for spinning stories that are fantastical and spellbinding and entirely untrue.
Or so everyone believes.
When one of Serilda's outlandish tales draws the attention of the sinister Erlking and his undead hunters, she finds herself swept away into a grim world where ghouls and phantoms prowl the earth and hollow-eyed ravens track her every move. The king orders Serilda to complete the impossible task of spinning straw into gold, or be killed for telling falsehoods. In her desperation, Serilda unwittingly summons a mysterious boy to her aid. He agrees to help her… for a price. Love isn't meant to be part of the bargain.
Soon Serilda realizes that there is more than one secret hidden in the castle walls, including an ancient curse that must be broken if she hopes to end the tyranny of the king and his wild hunt forever.
Reasons why I'm willing to throw myself into a lava pit for this book :
*dancing to 'My Girl'* Thiiisssss hasssss gray characterssssss. *shimmy shimmy*

It's from Marissa Flipping Meyer, nope. How can I resist??

I don't even know what's the story of Rumpelstiltskin, but I'm inclined to still fall for itit. Like, fall atop a shark-infested pool, of course. But also for it.
That's all for now, lovelies! (I think, I probably forgot something vital but alright) I shall go now on the promise of not adding more books to my Goodreads account alas, we all know that won't work.
Especially counting the fact that Christmas is so, so close! Which means, what? Money? YES. Books? YES. Honestly, even if you don't celebrate Christmas, I hope you get all the books. Well, not alllll of them since um... I may want 98% of those. For health reasons, *sassy smirk*. So yeah, are there any books you're excited about in this month of falling for books? *why did I feel so proud of that, omg*
Adios, and stay sassy, dear deadlings!
*me mourning all those imaginary paychecks that'll be exploited*
*actually no, me being extra proud!*